TAKTSANG MONASTERY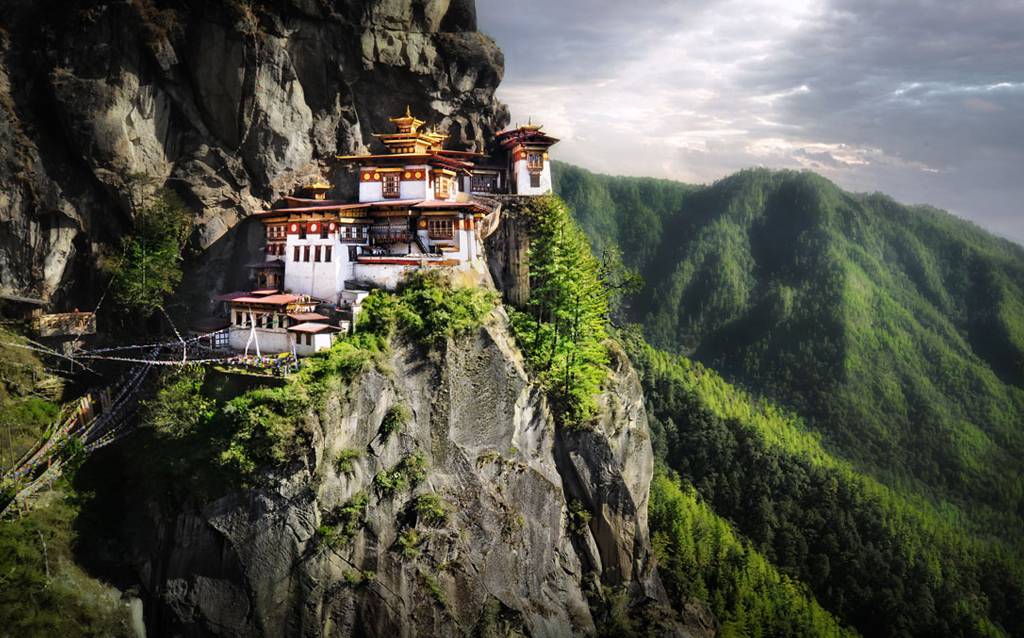 Taktsang Palphug Monastery most famously known as Paro Taktsang Monastery is the famous Cliffside Monastery in Bhutan. Perched at an attitude of 3120mt on the precipitous cliff Paro Taktsang Monastery is situated in the upper valley of Paro. In the native language the word Taktsang stands for "The Tiger's Nest".
Paro Taktsang Monastery is a Buddhist temple complex which is considered as the most iconic landmark in Bhutan. Built in 1692 around the Taktsang Senge Samdup Cave, where Guru Rinpoche meditated over thousand years ago, Paro Taktsang Monastery is one of the most famous destinations in Paro among the travelers visiting Bhutan.
Things To Remember While Visiting Taktsang Monastery
Visitors need to deposit their camera in the main gate of monastery since photography is prohibited within the premises of Taktsang Monastery
Visitors should not make loud noises as it is considered disrespectful
Visitors should be prepared to take the uphill trek to reach Taktsang Monastery with low air pressure
Things To See In Paro Taktsang Monastery
Pray hall with the figurine of Guru Padmasambava
cave of Taktsang Monastery where Guru Padmasambava meditated for 3 years
Panoramic view of snow capped mountains looming above the Paro Valley
Interesting Fact About The Sacred Cave Of Taktsang Monastery
Did you know? According to the ancient legend, Guru Rinpoche came to Bhutan by riding a flying tigress. And the Tigress landed in the cave within Taktsang Monastery where Guru Rinpoche meditated for 3 years to subdue a demoness plaguing the existence of Buddhism in Bhutan. The tigress is said to have been his Tibetan concubine hence the name Taktsang or the Tiger Nest Monastery
The sacred cave of Taktsang Monastery is only opened once a year.
How To Reach Paro Taktsang Monastery
Snugly tucked on the cliff atop the upper Paro Valley, Taktsang Monastery is located on the outskirts of Paro. From the base of the cliff it is a 2hr trekking route leading to Taktsang Monastery. Visitors can either trek their way to reach Taktsang Monastery. Or they can opt for a pony ride to cover those 2hrs distance to reach Paro Taktsang Monastery.
Distance: The distance between Paro to Taktsang Monastery is 12 kilometers.
Taktsang Monastery Hike
Taktsang Monastery hike is one of the favored things to do in Paro Bhutan. Travelers from across the world have been allured by the amazing hiking route and pictorial route leading to Taktsang Monastery.
Trekking through the dense forest of rhododendron and blue pine trees, visitors can listen to the chirping of exquisite birds and with the occasional sighting of Paro Valley and as, visitors get closer to Taktsang Monastery they will see the vibrant prayer flags fluttering midst alpine forest. And finally the breath taking vista of Paro valley seen from Taktsang Monastery makes the tedious hike worth the effort.