TALO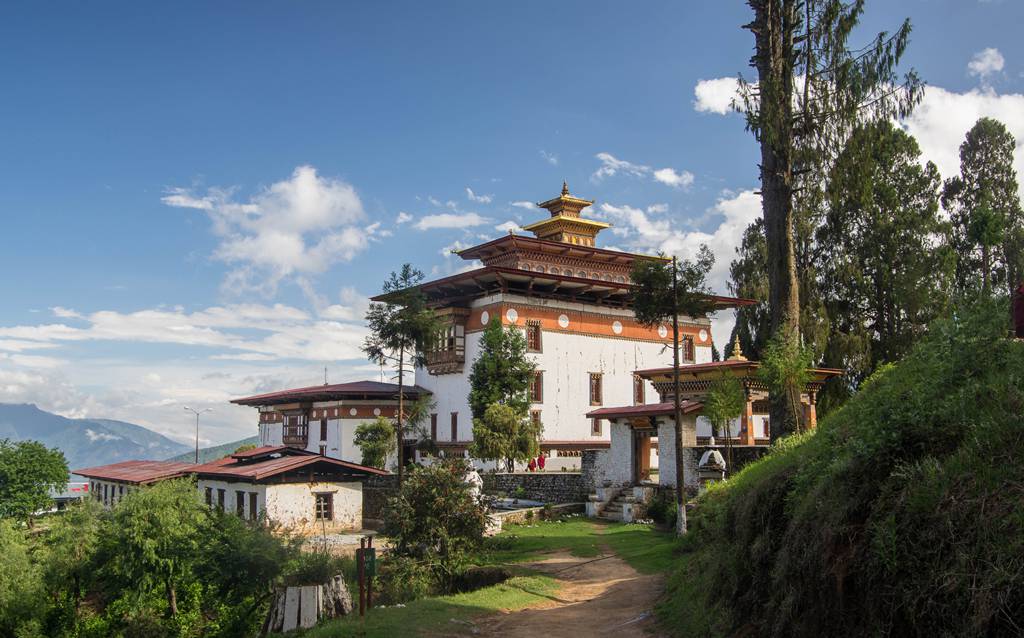 Talo, situated atop the plateau above Punakha Valley is a quaint hamlet in Bhutan. Perched at an altitude of 2800mt, Talo is famous for being one of the cleanest and pictorial villages in Punakha. Surrounded with dense forest of tree and conifer, Talo has become one of the must visit places in Bhutan and a favored sightseeing place in Punakha Valley.
Situated atop the highest point of the quaint Bhutanese village is Talo Sangnacholing or Talo Monastery the most prominent attraction of Talo. Talo Monastery also served as the summer retreat place for one of the Zabdrung of Bhutan.
Interesting Fact Of Talo Bhutan
Did you know? The women of Talo are considered to be the most beautiful in the whole region of Bhutan.
Things To See In Talo Bhutan
Talo Monastery
Corn and sweet pea field
Panoramic view of Punakha Valley
Annual tsechu celebrated in Talo Monastery
Things To Do In Talo Bhutan
Trekking in the forest enclosing Talo
Being part of the annual tsechu in Talo Monastery
Beckoning the beauty of Bhutanese architecturing style used to built Talo Monastery
Best Time To Visit Talo Bhutan
April-June: During this time of the year, the valley enclosing Talo is bursting with the vibrant vista of blooming rhododendron. Along with pictorial view, visitors can also enjoy the soothing weather of Talo.
July-September: During this time of the year, Talo receives an average amount of rainfall making the route leading to Talo difficult to approach.
October-March: Winter season is the best time to visit Talo as there is little to no rainfall visitors can witness the unhindered view of Punakha Valley enclosed by the lofty mountains along with the chilly weather of Talo.
How To Reach Talo Bhutan
The most convenient way to reach Talo is by trekking from Punakha Valley. From the main town of Punakha it is an overall 1hr hike to Talo.
Distance: The distance between Punakha to Talo is 5 kilometers.