TANGO MONASTERY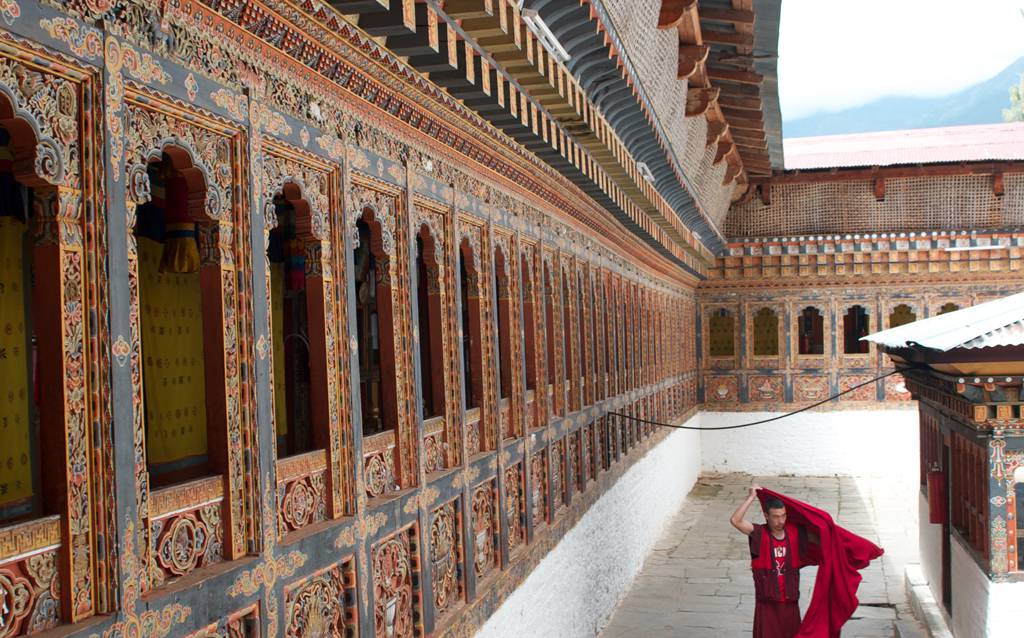 Tango Monastery, situated in the outskirts of Thimphu Valley is a Buddhist Monastery of Bhutan. Perched atop a hill, Tango Monastery was founded during 13th century by Phajo Drugom Zhigpo. In native language the word "Tango" means "Horse".
Tango Monastery is one of the most religious significant destinations of Bhutan. With its teaching and amazing hiking route, Tango Monastery has been a must visit place in Bhutan and a favored sightseeing place in Thimphu for both pilgrim and travelers.
History Of Tango Monastery
Originally the foundation of Tango Monastery was laid in 13th century but the now seen structure of Tango Monastery was remolded in 1688 by the 4th Temporal Ruler, Tenzin Rabgye.
According To Some Records, It Is Said That Zabdrung Ngawang Namgyal Visited Thimphu In 1616 And Meditated In The Cave Nearby Tango Monastery. The Cave Where Zabdrung Meditated Resembled "The Head Of Horse" Or Also Known As The "Hayagriva" In The Native Language, Hence The Naming The Monastery Tango. These Meditation Caves Of Tango Monastery Were Famous During 12th Century Among Revered Saints For Performing Miracles.
Interesting Fact Of Tango Monastery
Did you know? According to local legend, the location where Tango Monastery is erected is known to be the holy place where Avalokitesvara revealed his 'the self-emanated form of the Wrathful Hayagriva'. And according to another legend, the location of Tango Monastery was foretold by a revered saint from Tibet.
Things To Do In Tango Monastery
Hiking to Tango Monastery
Meditating with monks of Tango Monastery
Getting an insight in the Buddhist Philosophy and Kagyu Drukpa Linage
Things To See In Tango Monastery
The six chapels of Tango Monastery
Meditation cave near Tango Monastery
The gallery of Tango Monastery adorning the paintings of leaders of the Drukpa Kagyupa Lineage
How To Reach Tango Monastery
Visitors can take up the 3 hrs hike from Thimphu to reach Tango Monastery. Since, Tango is perched atop a hill visitors need to be prepared for an uphill hike.
Distance: The distance between Thimphu to Tango Monastery is 14 kilometers.