TIGER HILL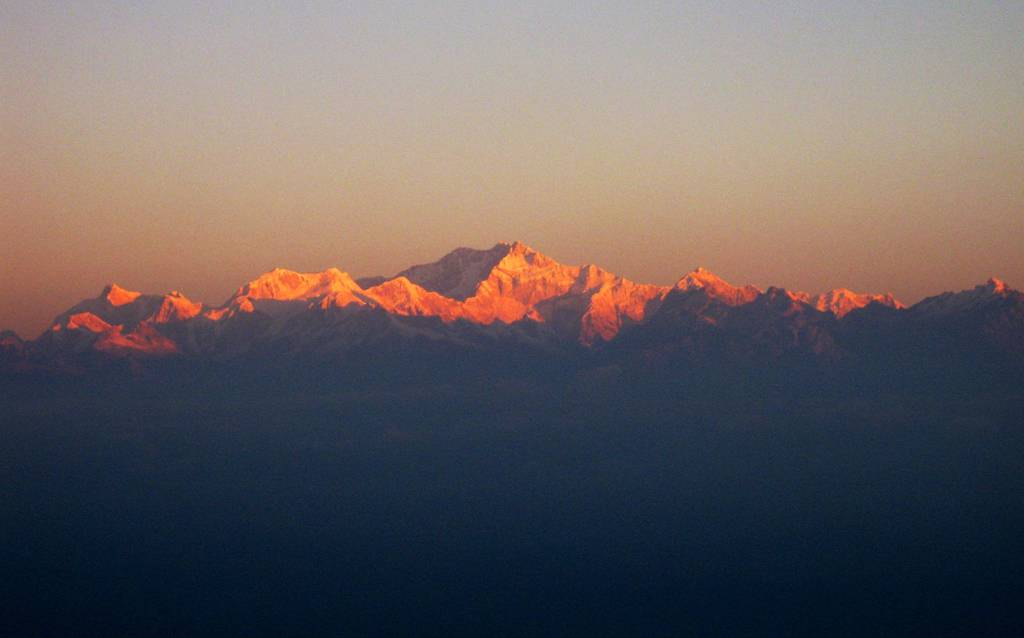 Located at an altitude of 2600mt, Tiger hill is the highest point in the Darjeeling. About 11km from the main town Darjeeling perched at the hilltop above Ghum (also spelled as Ghoom) housing the highest railway station in India, Tiger Hill is famous amongst the travelers for the breathtaking sunrise and the surreal view of Mt Kanchenjunga.
With the panoramic view of the snow capped Himalayan Mountains Tiger Hill has been one of the most favored destinations of Darjeeling in the travelers' list. It is an uphill ride through the narrow road of Sinchel Wildlife Sanctuary and this road is also one of the famous trekking routes for the trekkers. Tiger Hill area is now a part of a nature reserve and maintained by the GTA (Gorkhaland Territorial Administration, erstwhile DGHC). The journey towards the picturesque hilltop Tiger Hill is full of ups and down due to the bad condition of the road but the uneasy ride will be forgotten with the scenic view of pine forest. There is a view tower located in the Tiger Hill from where travelers can witness the dazzling sunrise. Many travelers who haven't been to Tiger Hill have a question which haunts their thoughts about what makes the sunrise from Tiger Hill special and why to miss the sweet slumber of morning time to watch the sunrise. But once they witness the phenomenal event of sun slowly rising above the horizon when the sunray revel the snow capped Himalayan Range and make them shine like diamond whilst the surrounding valley will be glazed in the golden and orange hue. Watching the sky change its color from the darkest shade of blue to the mixture of lively shade of orange and blue is a sight which can leave any non believer spell bound.
Inflate your lungs with the fresh untainted air after watching the bewitching sunrise while basking in the glorious sight of Mt Kanchenjunga and listening to the alluring sound of chirping of birds in Tiger hill will probably be the most cherished memory of your Darjeeling trip.
Places to visit in Darjeeling