CHANGU LAKE aka TSOMGO LAKE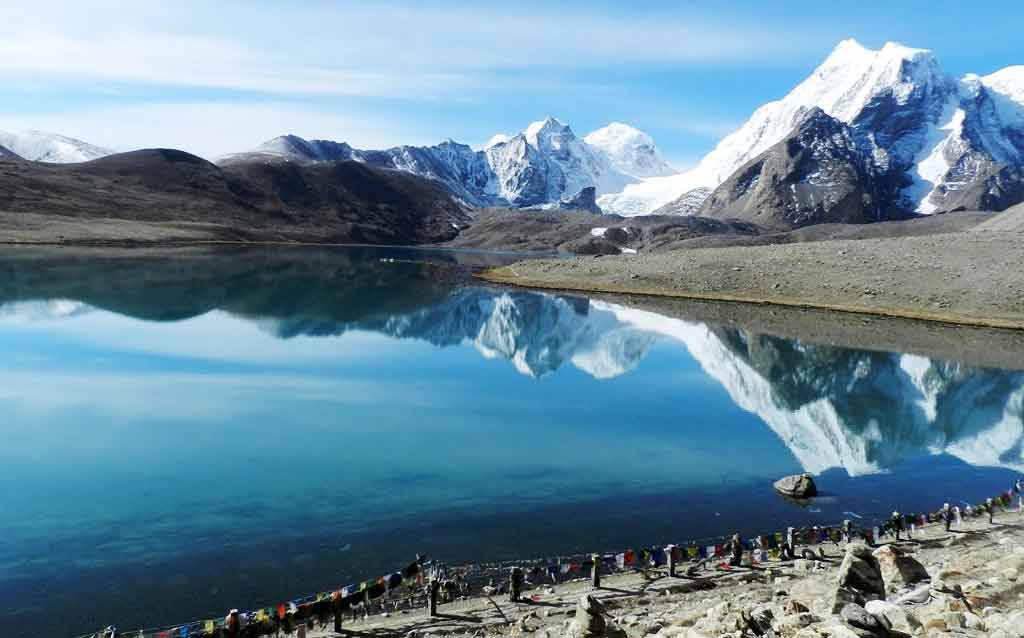 Changu Lake also known as Tsomgo Lake is a glacial lake located in the Eastern region of Sikkim in India. Perched at an altitude of 3780mt Changu Lake is considered one of the sacred places in Sikkim.
Derived from the native language the word 'Tsomgo' means 'source of the lake'. In fact, the etymology tells that 'Tso' means 'lake' and 'Mgo' means 'head'. Changu Lake is an oval shaped lake which is approximately 1km wide. With an average depth of about 50 ft. Changu Lake is fed by the melting snow from the mountains around the lake. Changu Lake is the major source of rivers like Lungtze Chu and Rangpo-chu.
Legend Of Changu Lake
According to the myth the spirituals gurus of Sikkim used to study the colour of the water of Tsomgo Lake to forecast the future of the state. So the lake is considered as sacred by the local people and plays a significant role in the life of spiritual believer.
Things To Do In Changu Lake
Trekking
Yak Riding
Bird watching
Places To Visit In Changu Lake
Nathula Pass
Gangtok
Sikkim Himalayan Zoological Park
With the Sikkim Tour Package of North Bengal Tourism travelers can witness the ethereal beauty of Changu Lake and its surrounding places.
How To Reach Changu Lake
By Air: The nearest airport of Changu Lake is in Bagdogra airport. It is an approx 6hrs journey from Bagdogra to reach Changu Lake.
Distance: The distance between Bagdogra to Changu Lake is 160 kilometers.
By Rail: The nearest railway station of Changu Lake is New Jalpaiguri Railway Station (NJP). From NJP it takes overall 6hrs to reach Changu Lake.
Distance: The distance between NJP to Changu Lake is 156 kilometers.
With car rental service of North Bengal Tourism, visitors can rent a car from Bagdogra to Changu Lake or hire a taxi from NJP to Changu Lake at a reasonable price
Traveler can also break their journey time to reach Changu Lake by halting overnight in Gangtok.
Distance: The distance between Gangtok to Changu Lake is 40 kilometers.
Best Time To Visit Changu Lake
April to June: During this time of the year the aquamarine color of Changu Lake showcases the reflection of snowcapped mountains bounding this sacred lake. Visitors can also spot migratory birds like Brahimy Duck.
July to September: During this time of the year, the road leading towards Changu Lake becomes more prone to landslide due to unexpected heavy rainfall.
October to March: During this time of the year, the entire lake freezes and the thick sheet of ice shimmers like precious jewels under the sun light. Winter is also the best time to visit Changu Lake to partake in activities like yak riding and trekking while witnessing the panoramic view of snow capped Himalayan range.