In recent years, the popularity of Dooars is growing rapidly. Every year, thousands of tourists plan to visit Dooars with their friends and family. They mostly visit Dooars to explore the forests and the wildlife. They want to experience staying at the finest resorts available in the region.
However, apart from the jungles of Dooars, there are many beautiful less-trodden destinations you can visit. Here in the following lines, we have tried to enlist only the top 5 underrated places to visit in Dooars.
Top 5 Underrated Places to Visit in Dooars
There are lots of underrated places to visit in Dooars. However, we have mentioned only the top 5 here so that you can easily decide which one is the next to visit. Have a look at these underrated places at a glance-
Jhalong
Bindu
Dalgaon
Suntalekhola
Rocky Island
1. Jhalong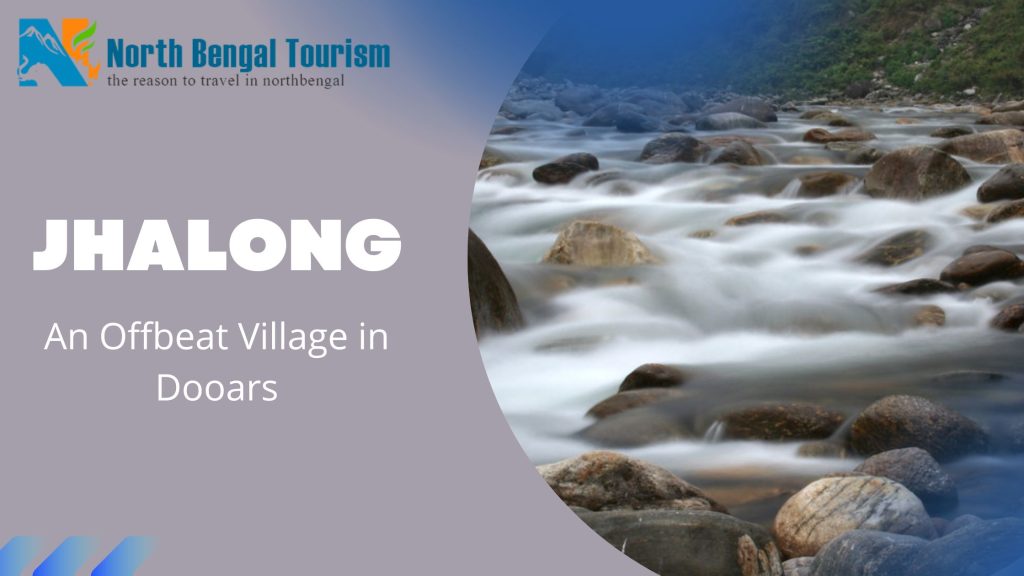 On the riverbank of Jaldhaka, you will come across a small village named Jhalong. The village is adjacent to the Indo-Bhutan border. From Siliguri, it will take you around 3 hours to finally reach this splendid village. Because of its close proximity to Chapramari Wildlife Sanctuary, you will get to see many plethora of birds including crested kingfishers, little forktails, Rufous-necked laughing thrush, Brown Dipper, and more making it a paradise for birdwatchers. It is undoubtedly one of the top 5 underrated places to visit in Dooars.
2. Bindu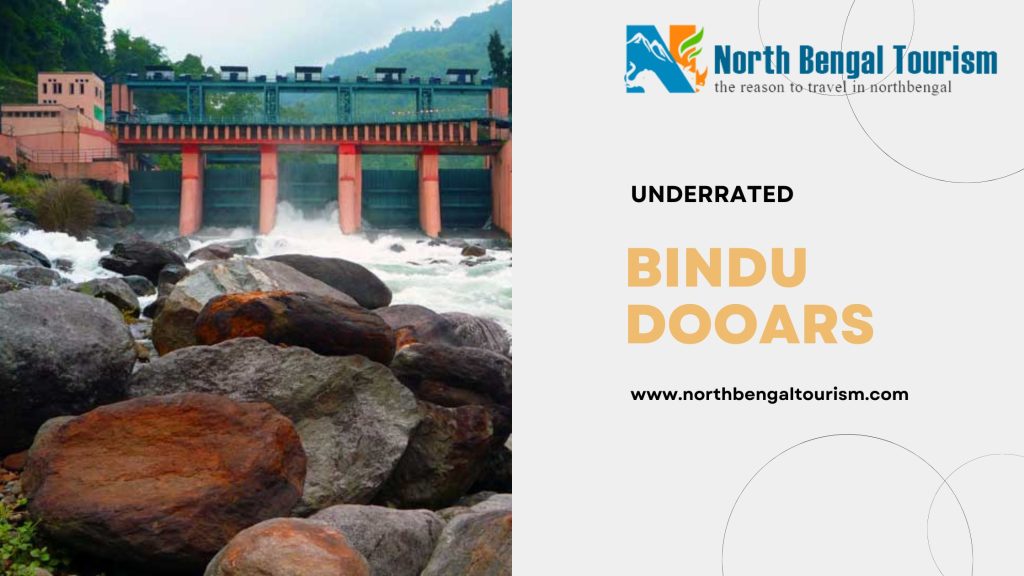 The last hamlet in West Bengal is the small settlement of Bindu, which is surrounded by hills and forests. It is located just before Bhutan Border and is only 110 kilometers from NJP. The hills of Bhutan and India surround the valley of Bindu, which is located by the Jaldhaka River. Cardamom plantations are one of Bindu's most famous features.
The area is also growing in popularity as a unique tourism attraction in the Dooars. It is the region bordering the Jaldhaka River, which was created at Bindu by the confluence of three water streams: the Bindu Khola, the Dudh Pokhari, and the Jaldhaka. The Jaldhaka River is dammed at Bindu, where the water supply for the Jaldhaka Hydel Project is managed.
3. Dalgaon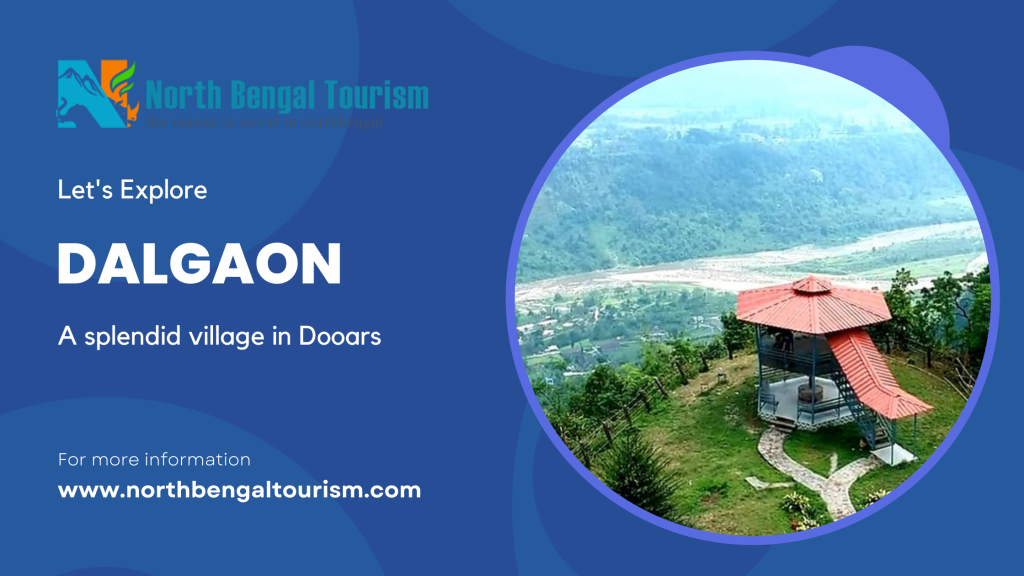 In Dooars region of North Bengal, Dalgaon is a lovely village with breathtaking natural beauty. This lovely location is close to several well-known tourist attractions, including Neora Valley National Park, Suntalekhola, Paren, Jhalong, and Bindu. This town is one of the less well-known tourist attractions tucked away amid the lushness of the Dooars. Dalgaon has a climate that transforms it into a flower-filled valley.
4. Suntalekhola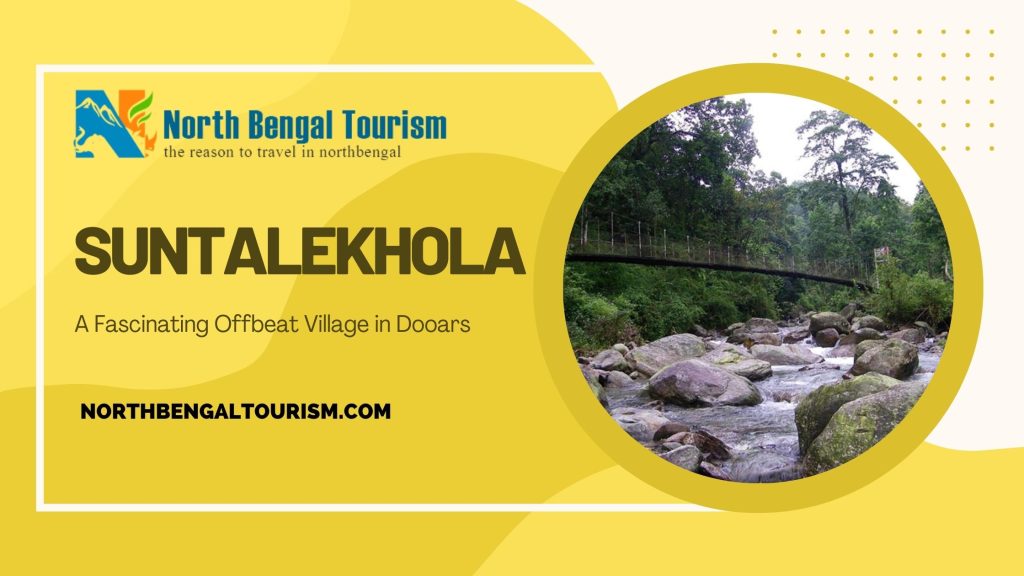 Suntalekhola is a small, scenic village located in the western Dooars. The terms Suntaley, which in communities of Nepali means oranges, and Khola, which means streams, were combined to form the name Suntalekhola. This is about Suntalekhola, the sound of the flowing river will be remembered for a lifetime as like a wave. Small green hills, a wide and open sky, and the Suntalekhola River flowing. One of Suntalekhola's highlights is a hanging bridge over a river that gives the entire region the appearance of being painted on a canvas frame.
5. Rocky Island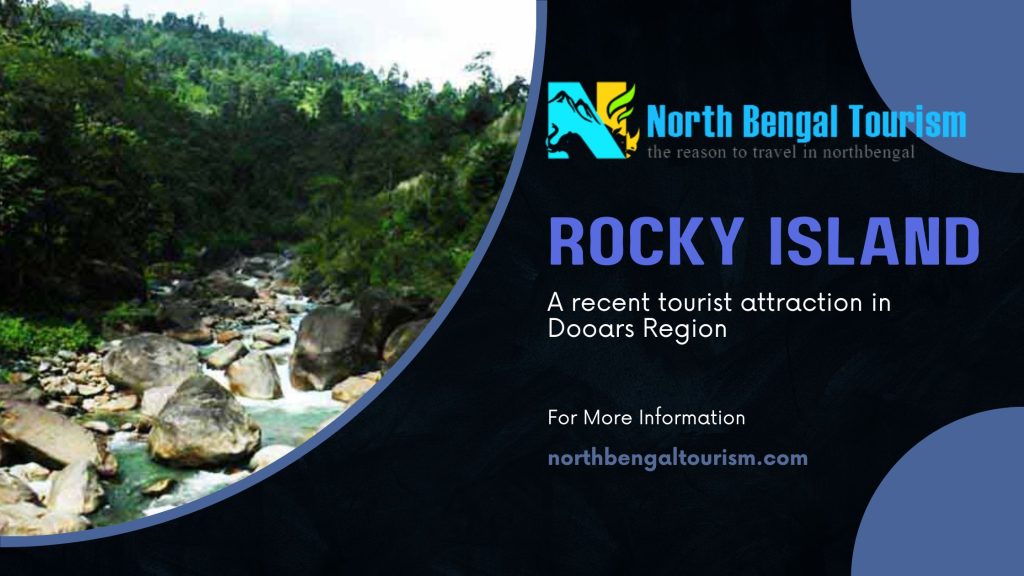 A recent tourist attraction in Dooars is Rocky Island. It is a well-liked camping area and is located on the banks of the River Murti about 2 km from Samsing. Although Rocky Island has a fantastic view of the river and the surrounding forests, the visitor amenities are limited. Small tents are set up as lodging for overnight guests.
The campsite is a great place to start your exploration of Neora Valley National Sanctuary's interior. The most suitable activities to do here include rock climbing, rappelling, and hiking. This is a destination that travelers who love adventure must see. An additional draw of this location is a short, pleasurable hike to adjacent destinations including Sherpagaon, Bhalukope, Jhandidara, and Mo-chuki.
All these underrated places can be visited quite comfortably with the help of North Bengal Tourism's pocket-friendly Dooars Tour Packages. If you want to customize the tour plan and want a free tour quote, please call us at +918145584286.