Eastern Himalayas, with its beautiful valley and scenic destinations has enthralled the minds of many travelers. The meandering roads carved through the rugged terrain of Eastern Himalayas has created some of the most pictorial and challenging routes for bike ride.
Here is a list of 5 places in Eastern Himalayas  known for being the most surreal routes for going on a bike ride.
5 places to go on a Bike Ride in Eastern Himalayas
1. Darjeeling (The Queen of Hills)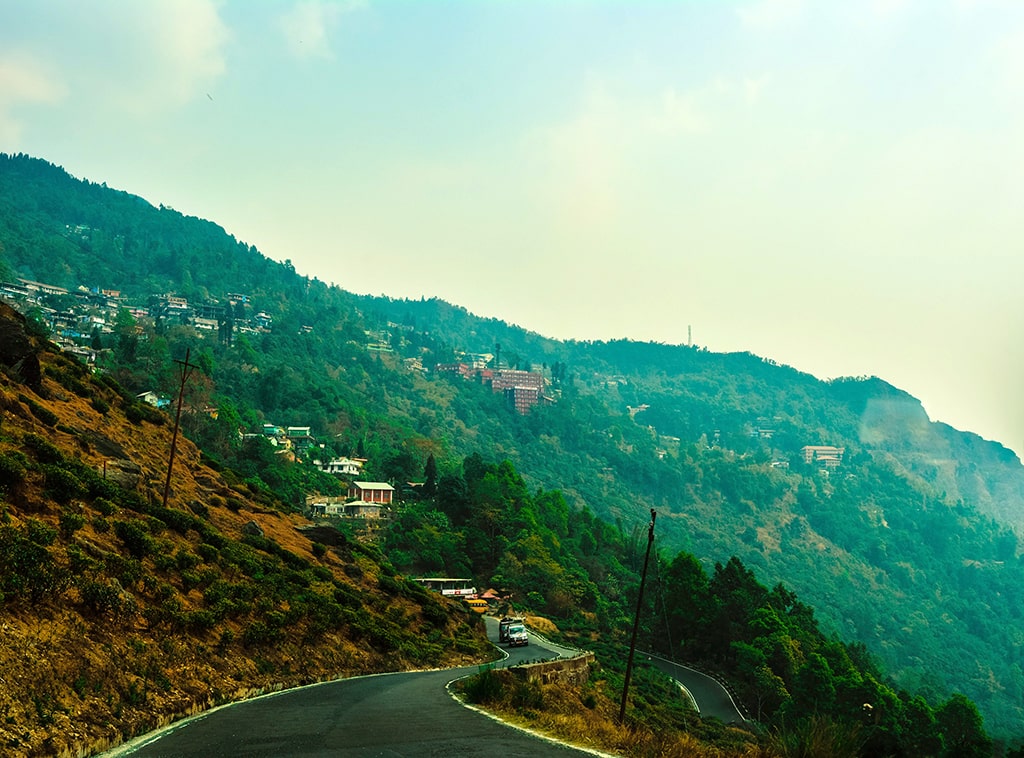 The first place in our list is Darjeeling AKA the Queen of Hills. Perched at an altitude of 2050 mt Darjeeling is world famous for its aromatic tea leaves. Blessed with temperate weather, Darjeeling is also a famous hill station of West Bengal. You can get the list of tourist attractions in Darjeeling in our 8 places in Darjeeling which you shouldn't miss out. Further, the road leading towards Darjeeling is surrounded by the valleys dotted with tea gardens and pine trees. Those routes offers an astounding vista of changing landing making it best for going on a bike ride.
2. Kalimpong
The next destination in our list is Kalimpong. Nestled in the ridge between Durpin Hill and Deolo Hill Kalimpong is a historically significant destination of Eastern Himalayas. Surrounded with lush alpine forest Kalimpong is also known for being an ecologically thriving site. And since the road leading toward Kalimpong  run along the banks of River Teesta, it is also famous as a riding destination.
3. Mirik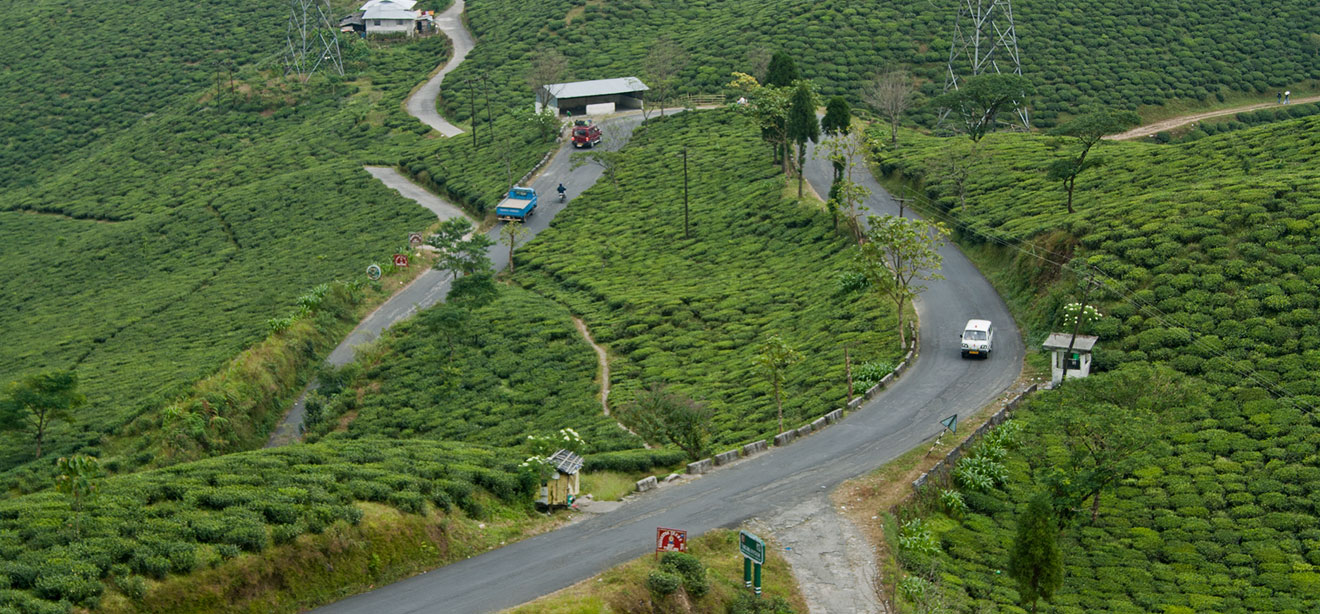 Mirik, sited amidst the lush valley of tea garden is another place of our list for going on surreal bike ride. Unlike Darjeeling and Kalimpong routes, the road leading towards Mirik is easier to ride. Overlooking the daunting figure of Mt Kanchenjunga, Mirik is a lesser known hill station of West Bengal which has emerged as a hub for nature lovers and riders.
4. Sikkim
Sikkim, the pictorial landlocked  state is another destination of our list. The sharp hairpin bend and steep rugged road of Sikkim can be real challenge for any rider but yet the road leading towards Sikkim is known for offering astounding vistas. The view of snow-capped laden looming over the emerald green forest is a sight to cherish while riding towards Sikkim.
5. Bhutan

And the last destination of our list is Bhutan. Known for its mystical legend and decades old monuments, Bhutan is also famous for being a paradise for bike riders.