PAREN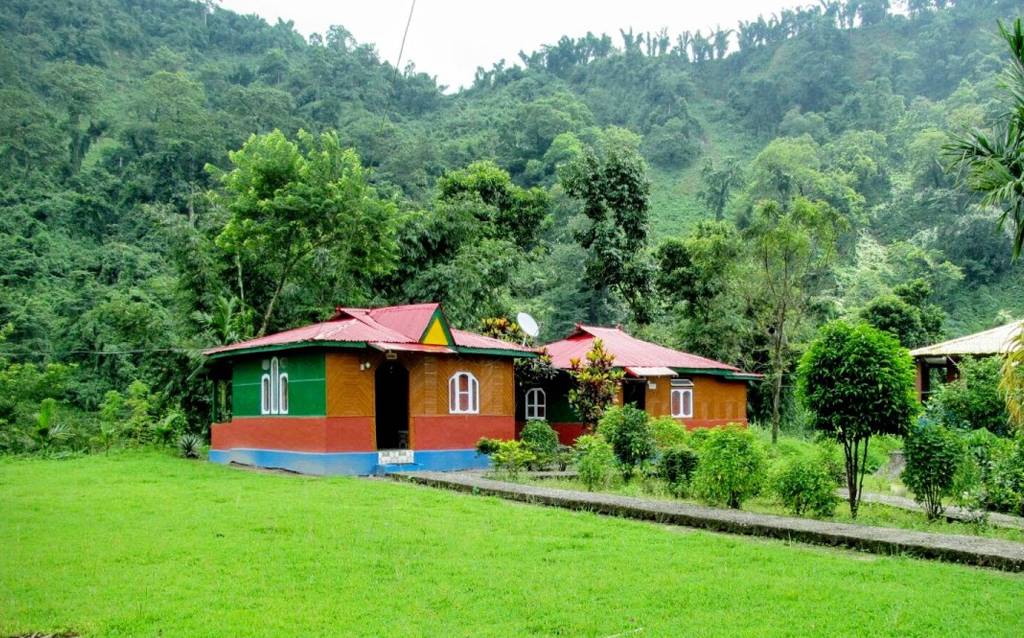 Nature's heart beats strong amid the hills. Paren a small forest village located amidst the nature surrounded by the landscape of plans and hills lies on the way to the last constituency of Darjeeling in North Bengal. You can stay at Paren Nature Resort cottage styled rooms managed by the West Bengal Forest Department Corporation to enjoy the serene environment of Paren and nearby places. Paren in Dooars, is admired with lush green forest areas, hilly terrain, meandering rivers and agricultural fields and clusters of picturesque village is an ideal destination for a weekend tour. One can see and appreciate the Hydel Projects working while visit Paren. The beauty of Paren is made more eco-friendly by the Mini Hydel Power Station adjacent to the cottages which supplies power to the Paren Nature Resort and to the Paren Forest. Paren can be visited anytime of the year but the nearby jungles stay closed from mid-June to mid-September.
Apart from enjoying the breathtaking view and plunging in the nature at Paren, the visitors can also indulge themselves in forest treks, jungle drives, bird watching and walking trails. Paren is truly an abundance of gorgeous green forests, rocky mountain terrain, hilly rivers, agricultural lands, and quintessential villages. Paren is also famous for trekking and bird watching. A trek to Rachella Pass is an ideal plan if you want to explore the dense untouched areas of Neora Valley Forest and border areas of Bengal, Sikkim and Bhutan. You can also take nature walks to Dalgaon, Gairibas and Rongo to discover the medicinal plants of the area. The jungle walks are filled with the chirping of unknown birds and is ideal for spotting beautiful birds and butterflies and if you want to spend your day relaxing with your loved ones you can opt to go for a picnic in Jhalong on the banks of River Jaldhaka and do some fishing to cook some local delicacy with the catch of the day. Paren Nature Resort are also ideal destination for the people who loves to observe wilderness in their natural habitat. From Paren you can come down to Chalsa and Lataguri to take car safaris in Chapramari Wildlife Sanctuary and Garumara Wildlife Sanctuary.
Catch a glimpse of the picturesque Bhutan hills and its mesmerizing landscape and a river terrain marked by the confluence of River Bindu and Jaldhaka from Paren. Paren is a place where you can peace and tranquility which you long in your mundane city life.
Places to visit in Dooars